The After-MAP Care Program
After your MAP Healing Session, you are invited to participate in the After-MAP Care program. Here, you will integrate the changes from your MAP Healing Session with the support of our Team. The After-MAP Care program includes:
After-MAP Support Sessions
After-MAP Support Sessions are offered on an individual basis to help you process
your emotions easily and peacefully.
After-MAP Care Meetings (12 weeks)
Join weekly online After-MAP Care Meetings and receive hands-on support.
12 weekly Online Check-ins
Weekly online check in forms.
Access to an Invite only Private Forum
If you feel that more support is needed, you may sign up for additional support below.
After-MAP Support Sessions
You may also choose to purchase additional 1-on-1 private Support Sessions with our Practitioners to process and integrate the emotions arising after your MAP Healing Session. Additional After-MAP Support Sessions are conducted online, scheduled at your convenience. Private After-MAP Support Sessions are currently offered at an introductory price of $155 for 1 hour.
If you would like to work with a member of the MAP staff on short notice, we also offer Emergency Support Sessions. Emergency Support Sessions are offered at an introductory rate of $195 for a 1-hour session.
If you would like additional support regarding AMC Meetings, we also offer a one month extension, or four additional weeks of support at a price of $133.
Yesterday I had my After Map Session with Jay and it was perfect. My back had been hurting since map and after the session, the pain was literally gone. I realized I was putting pressure on myself to release the upheaval fast but now I feel at peace and I know that there is no rush. In the Session with Jason, I also realized that most of my traumas were related to this one and now that is gone I want to live my life to the fullest.

Dany C.
After-MAP Care Recipient
I want to share my appreciation for MAP and the Upheaval Support Sessions! I just had my second Support Session with Cristina and they both have been so amazing helping me through my upheaval and resistance...Cristina is absolutely amazing- I highly recommend getting a support session if you feel you need some extra support! ❤ Thank you!

Adam S.
After-MAP Care Recipient
¨Jason is beyond amazing!!! I have been dealing with numbing out and disconnection for over a decade- as we worked through my blocks, I could feel waves of emotions again. I was scared that after our session I would get back to my numbed out state, but today I was just reaffirming choices I made with Jason and I am slowly progressing to feeling again <3 I know it might take me some time, but I am ready to do the work 🙂 Thank you"
Marta C.
After-MAP Support Session
"I had my After Care Support Session with Cristina and felt super grounded and safe as I walked through what I had been upheaving and what was coming up for me. She was so perfect at helping me to "tie up" some loose ends of things I had been feeling and upheaving to finally clear away any residual feelings and upset. I remember when she explained to me that because the "root" of the trauma had been healed, I may experience triggers or upsets, but I could upheave them with a base of Peace... and I really felt that...Now, as I upheave, I feel the anxiety actually leaving me. I'm able to breathe through it. I'm able to ground back into Peace and realign my mind easily to the truth of the power of choice and stay calm. The best part is that when I upheave, now I don't "hurt" myself any more, either."

Stephanie C.
After-MAP Care Recipient

"...I claimed an Upheaval Session with Cristina today. Cristina helped me release so much by making choices and helped me realize how much I was keep holding on to the upheaval. I am feeling so good after the Upheaval session with Cristina. She is so amazing and helped me with the upheaval that I was going through. I am deeply grateful and happy for her support. Thank you Cristina! I recommend having an Upheaval Session even if you don't feel so much upheaval. It's safe to claim your support. I am so grateful for MAP having so much support. I feel so much better and free now! Thank you MAP!"

Laurentiu  B.
After-MAP Care Recipient
​​After-MAP Care Program Policies
Enrolment in After-MAP Care meetings occurs on a rolling basis. Anyone who has received a MAP Healing Session and enrolled in the After-MAP Care meetings can join an ongoing group. Meetings are held for 12 consecutive weeks, starting with the first attendance. Failure to attend a meeting does not result in an extension of the 12-week program. The day and time you choose will be the meeting you attend for the entirety of the 12 weeks.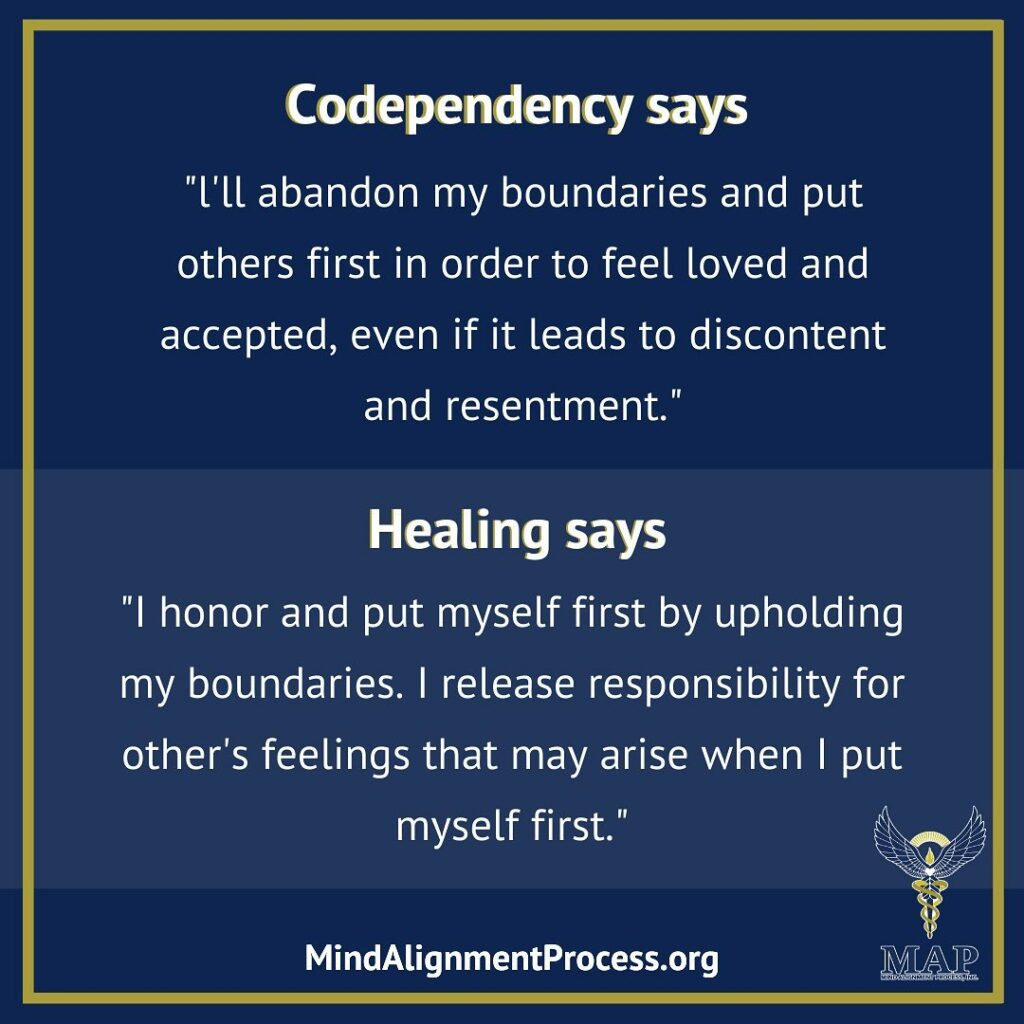 Are you ready to heal permanently?
Click the button belowt to purchase your MAP Healing Session.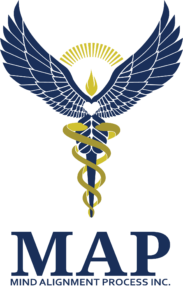 Mind Alignment Process Inc. is bringing our healing modality to the world. MAP heals the root of your trauma quickly, easily, and permanently by bringing peace to the places in your mind that are still experiencing a traumatic events
All MAP Healing Sessions must be completed within 2 weeks of your initial MAP Welcoming Consultation or an additional MAP Welcome Consultation must be completed. All MAP Healing Sessions must be completed within 30 days of payment or are void. Attendance to After-MAP Care Meetings must begin within 2 weeks of the MAP Welcome Consultation or are void. A $15 fee may be charged to switch your After-MAP care meeting. Missed sessions cannot be made up. If an additional MAP Welcome Consultation is required for any reason there is a payment of $60. MAP Healing Session rescheduling fee is $15. All MAP Healing Sessions must be rescheduled 72 hours prior to the originally scheduled appointment or are void.
*If you are having suicidal thoughts, tendencies, or feel like you might kill yourself, call a suicide hotline. Remember the diagnosis and treatment of PTSD requires trained medical professionals. Mind Alignment Process Inc. (MAP) Practitioners are not trained medical professionals or counselors, nor do we purport to be. MAP should NOT be used as a substitute for seeking professional care for the diagnosis and treatment of any mental/psychiatric disorders. MAP should be used in conjunction with professional care. You may want to contact your local crisis hotline, community mental health center, private practitioner or clergy. If you are in crisis, call 1-800-273-TALK (1-800-273-8255) the National Suicide Prevention Lifeline is there to help. Or text HOME to 741741 for free, 24/7 crisis support in the US.
Neither Mind Alignment Process Inc., its principals or affiliates, nor its contributors shall be held liable for any improper or incorrect use of the information described and/or contained herein and assumes no responsibility for anyone's use of the information, including any decisions in anyway that stems from failure to take appropriate medical and or psychiatric/counseling assistance.
In no event shall Mind Alignment Process Inc., affiliates or its contributors be liable for any direct, indirect, incidental, special, exemplary, or consequential damages (including, but not limited to: failure to seek appropriate medical and or psychiatric assistance, procurement of substitute goods or services; loss of use, data, or profits; or business interruption) however caused and on any theory of liability, whether in contract, strict liability, tort (including negligence or otherwise), or any other theory arising in any way out of the use of this system, even if advised of the possibility of such damage. This disclaimer of liability applies to any damages or injury, whether based on alleged breach of contract, tortuous behavior, negligence or any other cause of action, including but not limited to damages or injuries caused by any failure of performance, error, omission, interruption, deletion, defect, delay in operation or transmission, computer virus, communication line failure, and/or theft, destruction or unauthorized access to, alteration of, or use of any record.

contact@mindalignmentprocess.org


-Mind Alignment Process Inc. 2019
Mobile version below, do not delete 🙂 

contact@mindalignmentprocess.org


-Mind Alignment Process Inc. 2019